Hi, friend! Welcome to Worthy Lady. First, I am so sorry for not posting for two weeks. I am a full-time college student and I have a part-time job. My schedule is very stressful with the additional pressure to upload new blog posts regularly. However, I really enjoy working on Worthy Lady and I hope you can be patient with me. I plan to post more consistently in the future, I promise. In today's post, I want to talk about my favorite trends for the Autumn/Winter 2018 season. I could spend all day just watching countless designers fashion shows. It's such a beautiful expression of art to me and I get inspired every time I see a new collection. My favorite shows are Balmain, Chanel, and Ralph Lauren. There are SO many trends this season, but I'm just going to tell you about a few of my absolute favorites. If you want to know more about trends for this season, check out Vogue, Elle, and Harper's Bazaar.  I'm going to post my interpretation of these trends soon so make sure you're following me on Instagram and subscribed to this blog! Here's my top 6 Fall 2018 trends:
Animal Print
Animal print is a trend that comes around every few seasons. This year was no exception. Tom Ford, Michael Kors, Victoria Beckham, Area, and so many other designers debuted animal print in their collections. Leopard and Snakeskin are my favorite prints and probably the biggest trends this season! I actually consider leopard a neutral, like white, black, or brown, and it is one of my essentials in my closet. If animal print is a little outside of your comfort zone, start by incorporating the print into your wardrobe through accessories. Transform a simple outfit into a more trendier one by adding a leopard clutch or snakeskin shoes.
Image Source: Vogue
Shop the animal print trend:
2. Western
The western trend was HUGE this season. Fabulous fringe details, big belt buckles, bold cowboy boots, stunning dresses, bandana scarves and burly coats are a few key points in this trend. Chloé, Ralph Lauren, Louis Vuitton, Isabel Marant, Fendi, Coach, and others took inspiration from the Wild West this year. You can fully embrace the western trend head-to-toe or you can subtlety incorporate the trend into your wardrobe with a few accessories. Spoiler alert: This trend isn't going away anytime soon. Designers are still inspired by this trend for Spring 2019!
Shop the Western trend:
3. Sequins
Shimmering sequins aren't just for Christmas and New Year's parties anymore. Designers have me itching to get my hands on a sequin skirt. You can wear a sequin skirt with a chunky sweater and leather (or faux leather) booties for an everyday occasion. I would wear that outfit for a date night, family/engagement pictures, or a girls-night-out. Balmain, Givenchy, Dolce & Gabbana, Dennis Basso, and Gucci dazzled the runways with glittering sequin gowns, pants, skirts, and tops. The Balmain show was the most beautiful show I have seen this season. The show is all about sequins and 80's glamour. Get some inspiration for your next sequin ensemble and jam out to the background music in this show.
Shop the Sequin trend:
4. Plaid
Ugh, as if! Cher Horowitz would be proud to know her iconic plaid matching sets were all over the runways for Fall 2018. Plaid flannels have always been a fall staple, but this trend has worked it's way into every piece of clothing and accessories this season. Shoes, bags, blazers, pants, skirts, and belts are a few of the pieces you can find displaying this trend. Bold colored yellow, orange, and menswear-inspired plaid flocked the runways. I'm loving the plaid blazer trend. It's very business chic and I plan to wear it over a plain white tee, jeans, and black booties. Marc Jacobs, Fendi, Balenciaga, Dior, Sara Battaglia, Versace, Michael Kors, and Emilia Wickstead and many many other designers included this trend in their Fall/Winter 2018 collections.
Shop the plaid trend: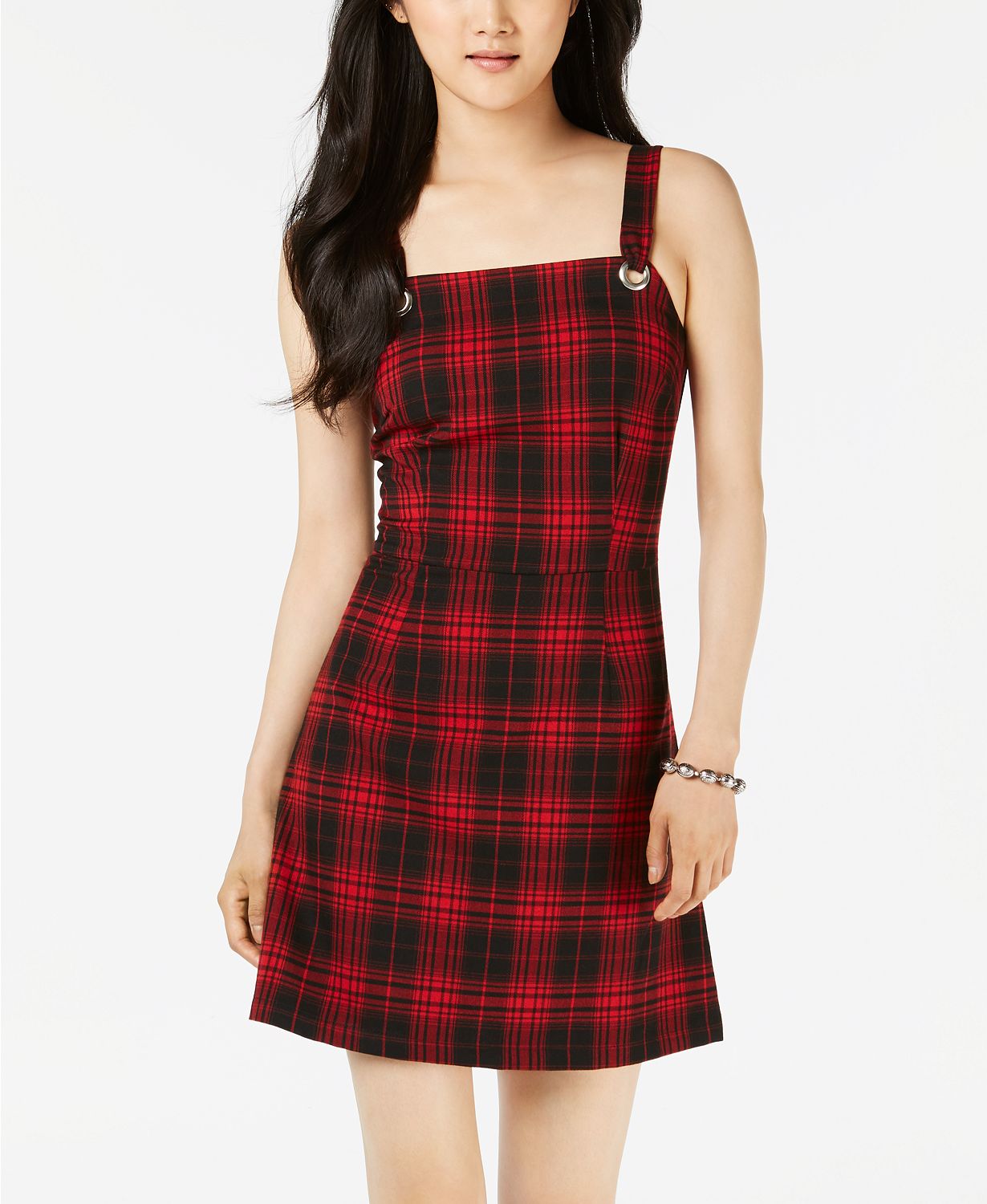 5. Prairie Dresses
Prairie dresses are so romantic and feminine. You can toughen them up a little with a leather jacket and booties. These dresses can be worn with the Western trend if you really want go for that Little House on the Prairie meets cowboy look. Zimmermann, Cinq á Sept, DSquared2, Coach, Dolce & Gabbana, Calvin Klein strutted this trend down the runway this season.
Shop the prairie dress trend:
The key to interpreting this trend is looking for long sleeve maxi dresses in a floral or some sort of ruffle design. The dress doesn't have to be an exact replica of the designers, just have fun!
6. Hot Pink 
Forget the dark, dreary colors associated with fall. This season, designers lit up the runways with bright, bold, electric flashes of pink.Christian Siriano, Tory Burch, Chanel, Alexander Wang, Ulla Johnson, and Valentino fully embraced the color on their runway shows. This is the easiest trend to wear. You probably have at least one pink item in your closet. You could just rock a comfy sweater, jeans, and booties or you can go all out and wear it head-to-toe.
Shop the pink trend:
I hope you enjoyed my top 6 trends for the Autumn/Winter 2018-2019 season. There are TONS more trends I could have talked about, but this post would have went on forever. If you want to know more about trends for this season, check out Vogue, Elle, and Harper's Bazaar.
XOXO,
Brianna